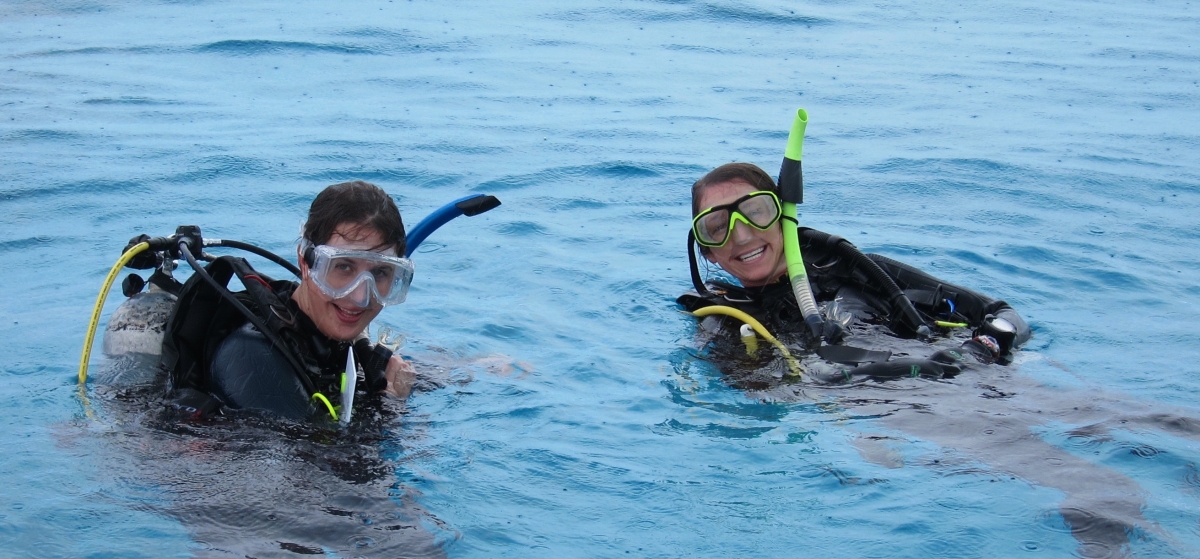 The Ph.D. program in Ocean Science and Engineering (OSE) seeks a wide range of applicants. A typical OSE student will focus their Ph.D. research on advancing scientific knowledge through basic science, or on solving emerging ocean and coastal threats (e.g. sea level, ocean toxins, coastal hazards) with applied solutions and engineering, or chose to combine both the basic and applied sciences.
The program is a partnership between the College of Science (CoS) and College of Engineering (CoE) and involves three units listed below.
Home Schools
School of Biological Sciences BIOL
School of Earth and Atmospheric Sciences EAS
School of Civil and Environmental Engineering CEE
Before you Apply
Identify some research themes and faculty under the OSE program that interest you. You will be asked to enter your preferences during the application process.
 Find OSE Research Themes & Faculty 
ENGLISH PROFICIENCY REQUIREMENTS

TOEFL: 90
(IBT, minimum  score of 19 for each section)

IELTS: 7.5
(minimum score of 6.5 each for listening, reading, speaking, and 5.5 for writing)

Additional information: Graduate Education

GRE REQUIREMENTS (Optional)

Institute Code: R5248
Department Code: N/A
General Test: Optional
No Minimum Score Requirement
Subject Test: Optional
Application Deadline
There is one application cycle for a Fall admission. 
Graduate application deadline is January 1 to start in the Fall Semester. Admission letters are sent out in late January or early February.
APPLY NOW on Georgia Tech Online Application System
Guide to Online Application Process 
Once you are ready to begin your online application process there are a few things to know. You will be asked to go through several "Application Sections" as shown below. When selecting the Ph.D. program in Ocean Science and Engineering you will need to choose a home school (see Figure below). Typically you will choose the home school of the faculty you are interested in working with. If you have more than one faculty of interest from different schools, choose the school that best suits your general interest criteria. If you have no specific faculty preference, choose the school based on your interest/affinity. The home school can be changed at a later stage if need it.

You will be asked to upload your CV and Personal Statement of Purpose (1,000 characters) in the section Application Document. There is also an OSE Supplemental section. This is where you will indicate the Research Themes and OSE faculty that correspond to your interest. Entering faculty names is optional, but if you can at least provide one name, this will help the OSE graduate committee when reviewing your application.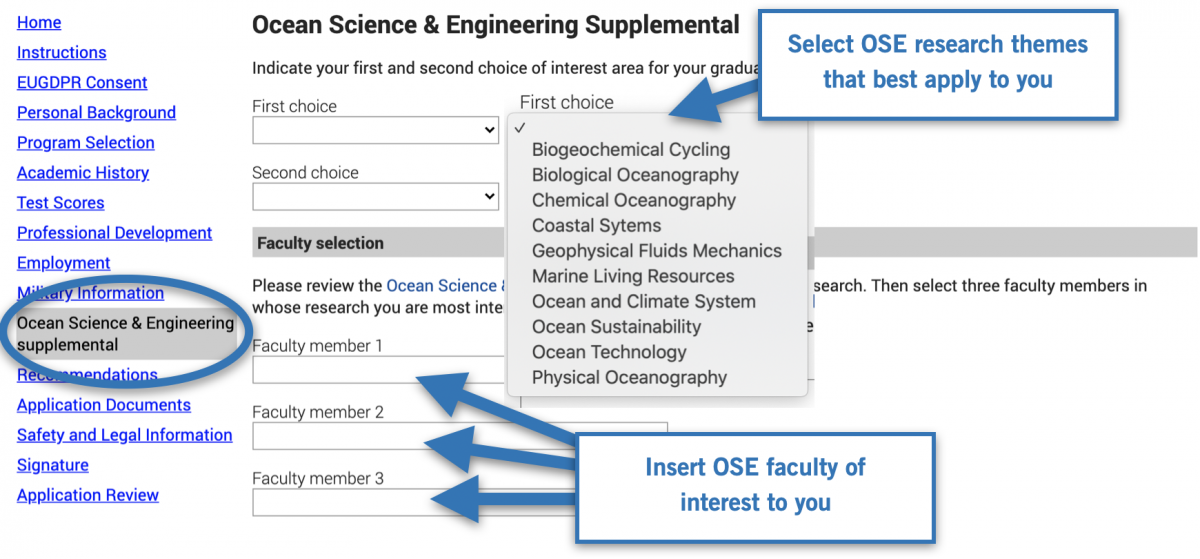 When you have collected all the information and you are ready to begin, you can access the centralized Georgia Tech online application system portal.
APPLY NOW on Georgia Tech Online Application System
">